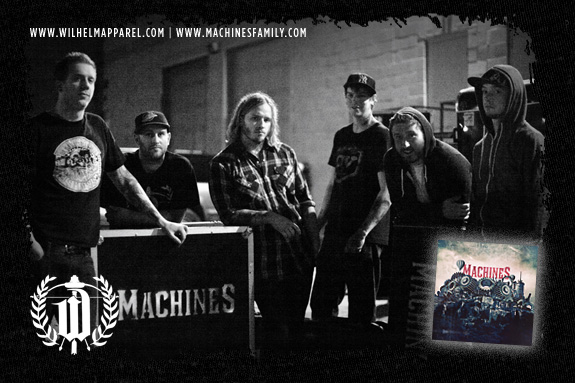 It is time for something different. Formed from the ashes of Canadian hardcore and metal staples "Callahan" and "Savannah", Machines is looking to take rock in a different and refreshing direction. Combining heavy and epic songwriting with soulful and powerful vocals, "Machines" creates an atmosphere few are able to duplicate.
Having only been in existence since August 2011, Machines have already embarked on a month-long Canadian tour that saw them go to Montreal & back, as well as shoot a music video for their lead single "Departures", which is available for sale on their debut EP on iTunes world-wide.
With a live show that is second to none, Machines are slated to be the next big Canadian rock act.
Machines | Vancouver | www.machinesfamily.com